Advanced Course in Video-assisted Thoracic Surgery – VATS and RATS
Full immersion in Video-assisted Thoracic Surgery
This curriculum is designed to meet the requirements of experienced thoracoscopic surgeons who are considering starting a VATS and/or RATS program.
Fellows and residents as well as thoracic surgeons with limited experience in advanced thoracoscopic procedures will also benefit from sharing their experience with experts and colleagues.
The course will focus on technological aspects, approaches, use and location of access incisions, all major pulmonary resections including segmentectomies and advanced procedures, tips and tricks, and analysis and management of complications.
Advanced Course in Video-assisted Thoracic Surgery – VATS and RATS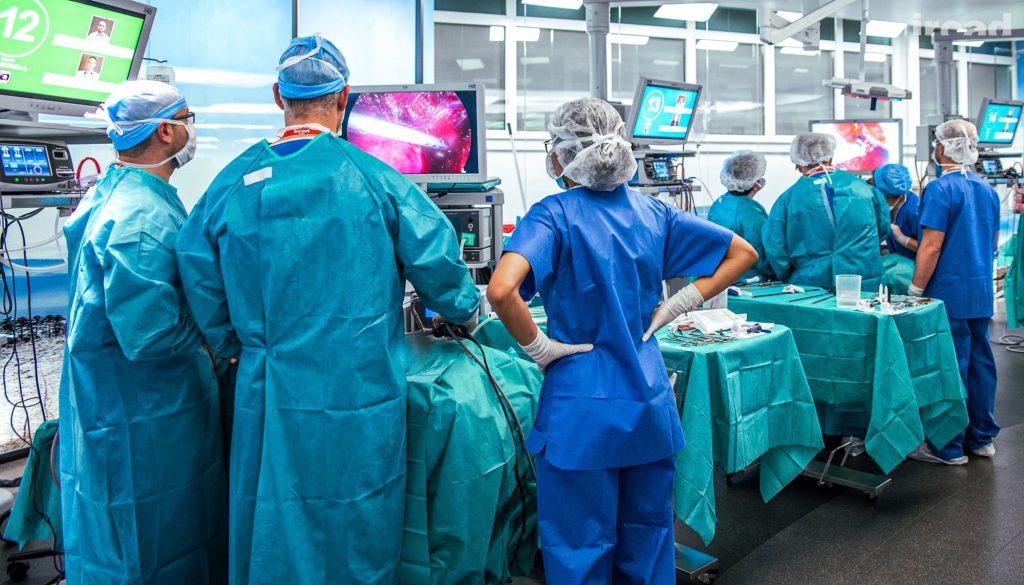 Training sessions including VATS procedures only
No more courses for this period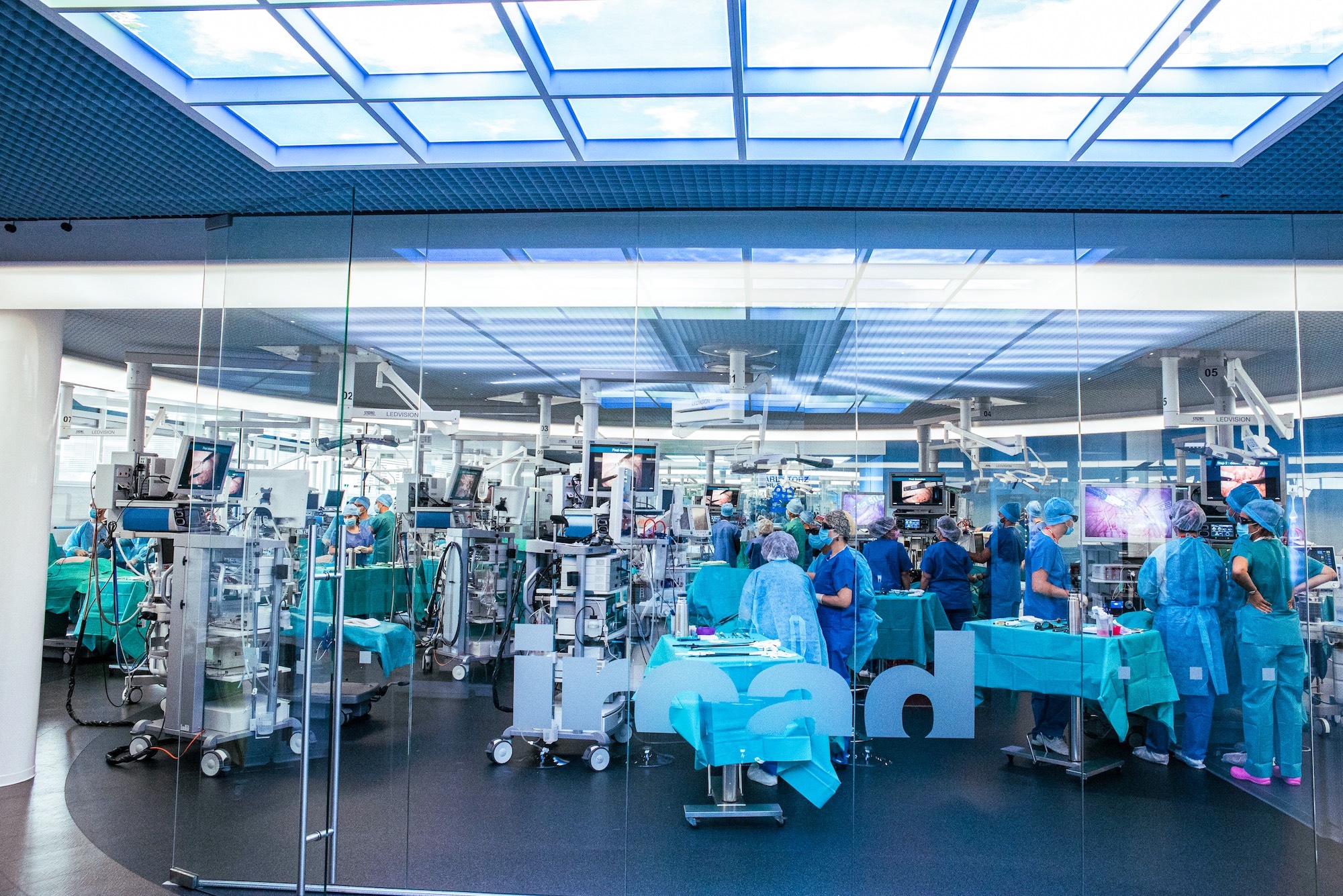 Training sessions including VATS and RATS procedures
No more courses for this period
D. Gossot (FR)
J.M. Baste (FR)
P.E. Falcoz (FR)
K. Amer (GB)
T. Batchelor (GB)
G. Boddaert (FR)
D. Boulate (FR)
O. Collange (FR)
H. Decaluwé (BE)
R. Petersen (DK)
K. Pfeuty (FR)
A. Seguin (FR)
A. Sihoe (HK)
M. Tedde (BR)
To cover a broad spectrum of surgical procedures in VATS and RATS procedures
To provide indications for surgical treatment and discuss operative complications
To allow a real-time discussion between the experts and the trainee surgeons
To provide hands-on sessions to improve skills in VATS / RATS surgery through practice on live tissue (mini-pigs) or simulators under expert tutorial
To describe postoperative clinical results and practical applications of evidence-based clinical medicine
Thoracic surgeons, general surgeons, paediatric surgeons
Interactive theoretical and video sessions between Faculty and course participants
Pre-recorded operative demonstrations
Training on live tissue (mini-pigs) or simulators under expert tutorial
CME credits & accreditations
Resolution of conflicts of interest (COI)
The IRCAD training center has industrial and research partners (Karl Storz, Covidien/Medtronic, and Intuitive Surgical) and Course Faculty members and Healthcare professionals declare these industrial partners are never committed to the elaboration and running organization of the programs or in the choice of experts. There is neither publicity nor promotion in the form of pull-up stands or flyers during the course.
View more
Course Faculty members and Healthcare professionals declare that they are fully committed to maintaining professional autonomy and independence in relations with the medical device Industry.
The content of the courses is aimed to promote education among its learners, and Course Faculty planners declare that this LEE is fair, balanced and free of commercial bias. Emphasis is placed on current knowledge, best practices and quality improvement. Course Faculty planners are fully committed to ensuring that innovative learning methods are applied and that decisions are made free of the control of commercial interest. Course topics and learning objectives are determined by planning committee members who have no conflict of interest to report and guarantee the impartiality of the course program, and, where appropriate, include subject areas which reflect current practice. Activities are linked to analyses of learner gaps and other needs. Learning objectives are clearly stated at the beginning. Evaluation mechanisms include questions which serve to enquire whether learners perceived commercial bias in the materials received from Faculty teaching experts. A summary of evaluation forms or feedback report is gathered at the conclusion of each accredited program.
A comprehensive needs assessment has always been conducted. Faculty planners and Course Directors have used multiple means of needs assessment to determine the perceived, misperceived and unperceived needs of their learners (e.g., surveys, expert opinions, evaluation results/reports from other educational activities, informal discussions and interviews, focus groups, consensus conferences, epidemiological data, new advances in clinical treatments, thematic analysis of peer-reviewed journals).
As a general guiding principle, IRCAD Continuing Education (CE) programs are free of commercial influence, based on best scientific evidence and focused on improving the knowledge, skills, attitudes and behavior of learners.
IRCAD as a CE provider ensures that teachers deliver current, objective, and scientifically rigorous content.
Scientific program planning committee members oversee the needs assessment, program development, compliance with disclosure rules, and the oversight of the activity in general. IRCAD CE providers commit themselves to resist any influence or interference that could undermine their professional integrity.
Of note, apart from the instruments shown in the sessions, at IRCAD and for invited speakers, there is no motivation to promote any specific brand related to any medical device company and participants can use any other brands of their choice.
Educational sponsorship and funding
IRCAD has received financial support in the form of an unrestricted financial support. IRCAD course funding occurs via an unrestricted support from IRCAD sponsors (medical device companies). Funding is provided free of any attempt to influence the program, individual sessions, subjects for discussion, content and choice of faculty members.
Commercial names of medical devices/software/equipment may appear because they are linked to specific medical procedures, which are the focus of this training course. Other products in the market can be used to perform the aforementioned medical procedures. The IRCAD as an educational provider does not endorse any particular product.
Live the IRCAD experience to the fullest
The courses are organized in such a way that participants are fully immersed in the heart of the Institute, from start to finish.
One day at IRCAD
Your course by day, the comfort and luxury in Les Haras Hotel **** by night
A place with a unique design, inspired by history and the universe of horses… Les Haras Hotel**** honors leather and wood to take its guests on a journey through time.
The Haras Brasserie offers a modern and friendly cuisine. The great classics of French cuisine are celebrated there, alongside signature dishes from Alsace or inspirations from the world over.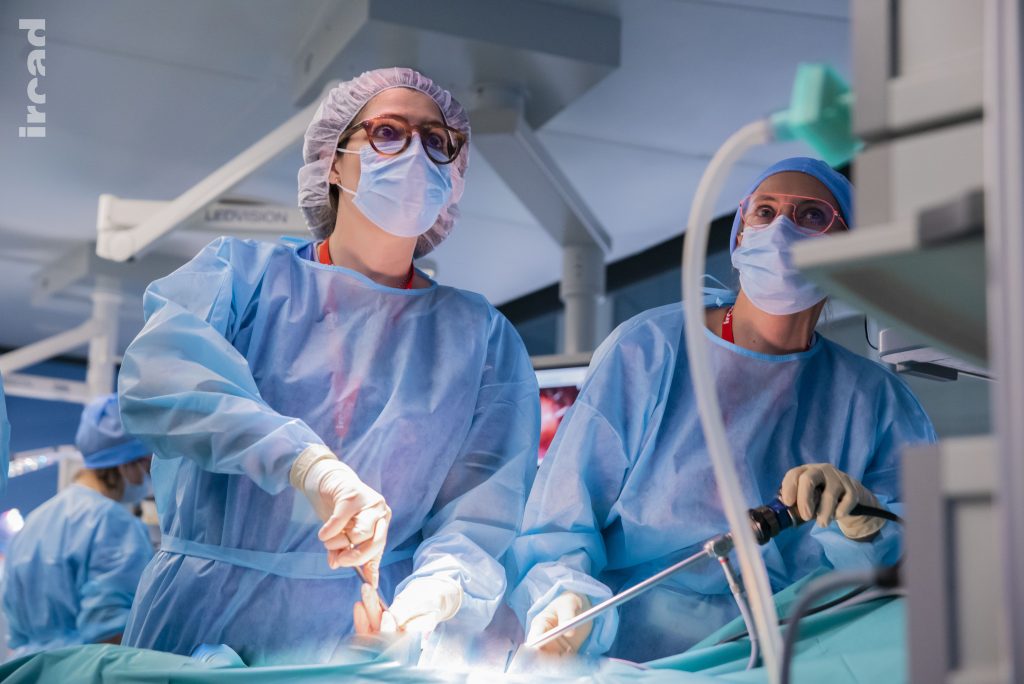 Advanced Course in Video and Robot-assisted Thoracic Surgery – VATS and RATS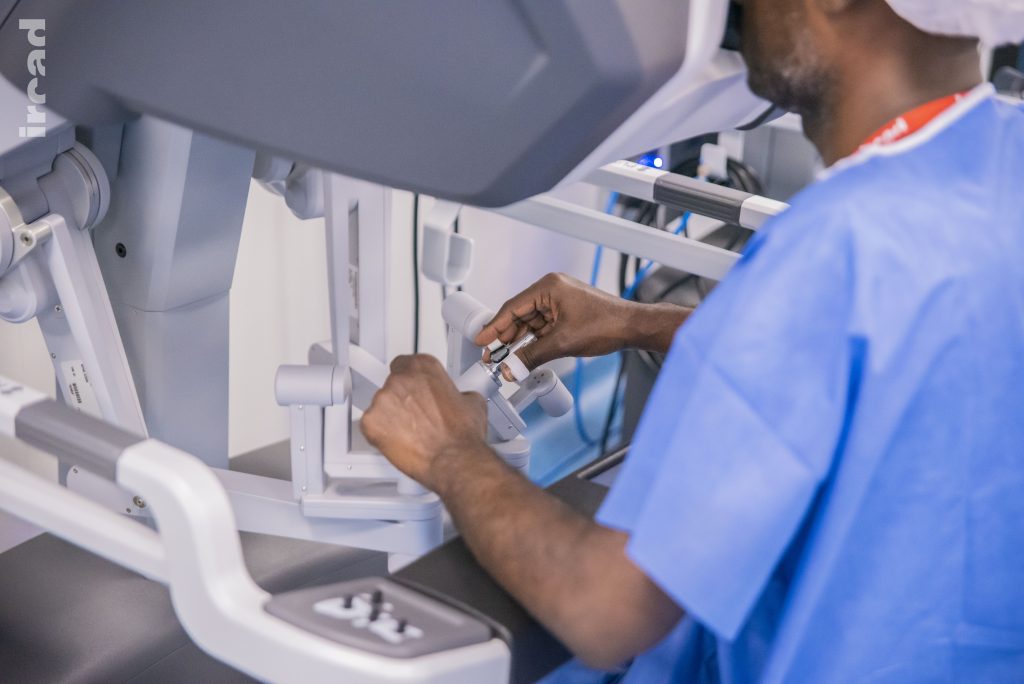 Advanced Course in Robotic-assisted Thoracic Surgery