IRCAD, innovation & excellence for surgery
IRCAD offers an exceptional training facility, which welcomes over 8,800 surgeons from all surgical specialties every year. The amazing involvement and self-commitment of more than 800 international experts is key to the Institute's success.
In addition, IRCAD is constantly developing its research departments in the field of computer and robotic technologies applied to surgery, in order to always remain in synch with the latest technological developments.
Reset filter >

Type

Intensive courses

5-day course

Advanced courses

1 to 5-day course

Others

IRCAD offers a variety of courses in laparoscopic surgery. The theoretical and hands-on training will allow you to perfect your skills, under the supervision of the world's top experts in many different specialties. Register to one of our courses today!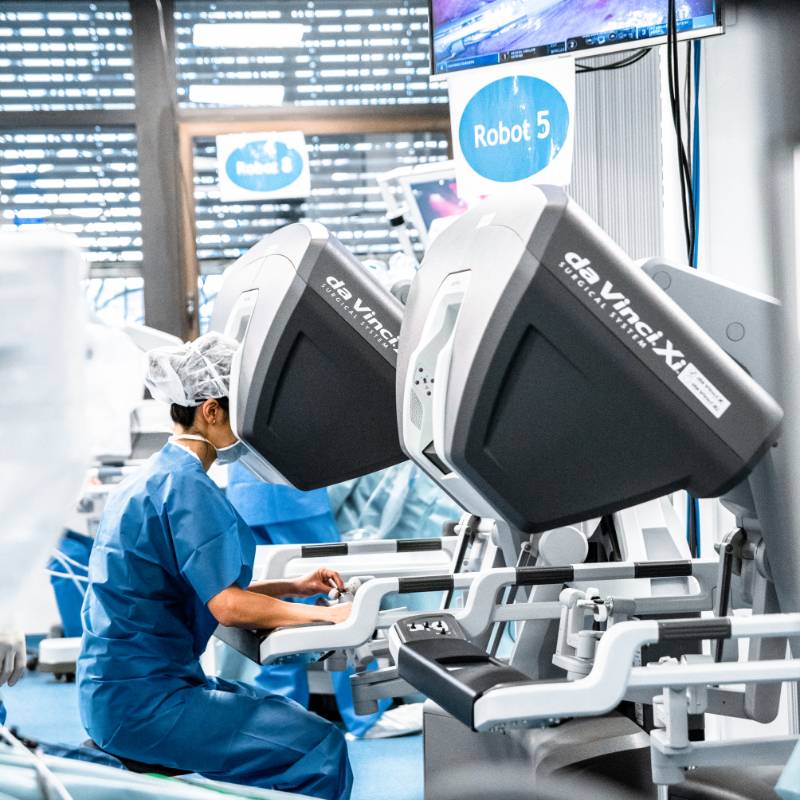 Surgery is an art form, which requires extreme precision. In order to make sure we use technology at its fullest potential, we now offer a series of robotic courses in different surgical specialties. Join us today to find out more about the future of surgery.

WebSurg, no.1 e-learning in MIS
WebSurg is the world's number one online community of surgeons with over 430 000 members. It offers videos including laparoscopic operations as well as presentations which took place at IRCAD. The website is highly interactive and user-friendly which makes it the best possible tool to learn.

Online courses & webinars
Innovation can sometimes mean "adapting to unexpected circumstances". 2020 has been a year with such circumstances and we have done our very best to bring you surgery courses online with these new e-learning sessions.
Surgical Data Science (SDS)
Under the initiative of Professor Jean-Marc Egly, President of the Scientific Board, research laboratories have merged their activities to focus on digestive cancer prevention, to improve early cancer diagnosis, and to implement new therapeutic strategies.

In a pioneering spirit true to the Institute's image, the R&D department in computer science and medical imaging has been considerably strengthened by pioneering engineers and computer scientists.
IRCAD boasts an 10,000 square meter building located within the compounds of the University Hospital in the center of Strasbourg. The Institute is internationally renowned for its high-tech premises, its audiovisual equipment, and its major events and conferences. You may request an estimate of the budget directly on our website.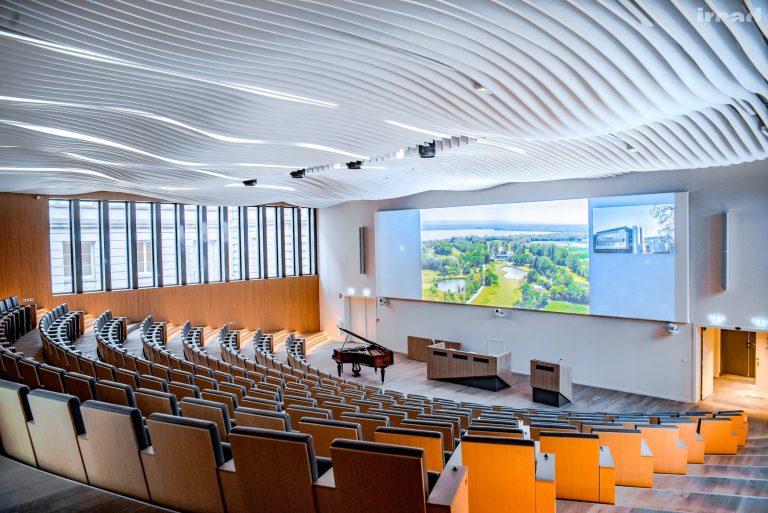 Depending on the number of seats and the type of audiovisual technology required, you can choose one of our 3 spacious auditoriums to hold your event.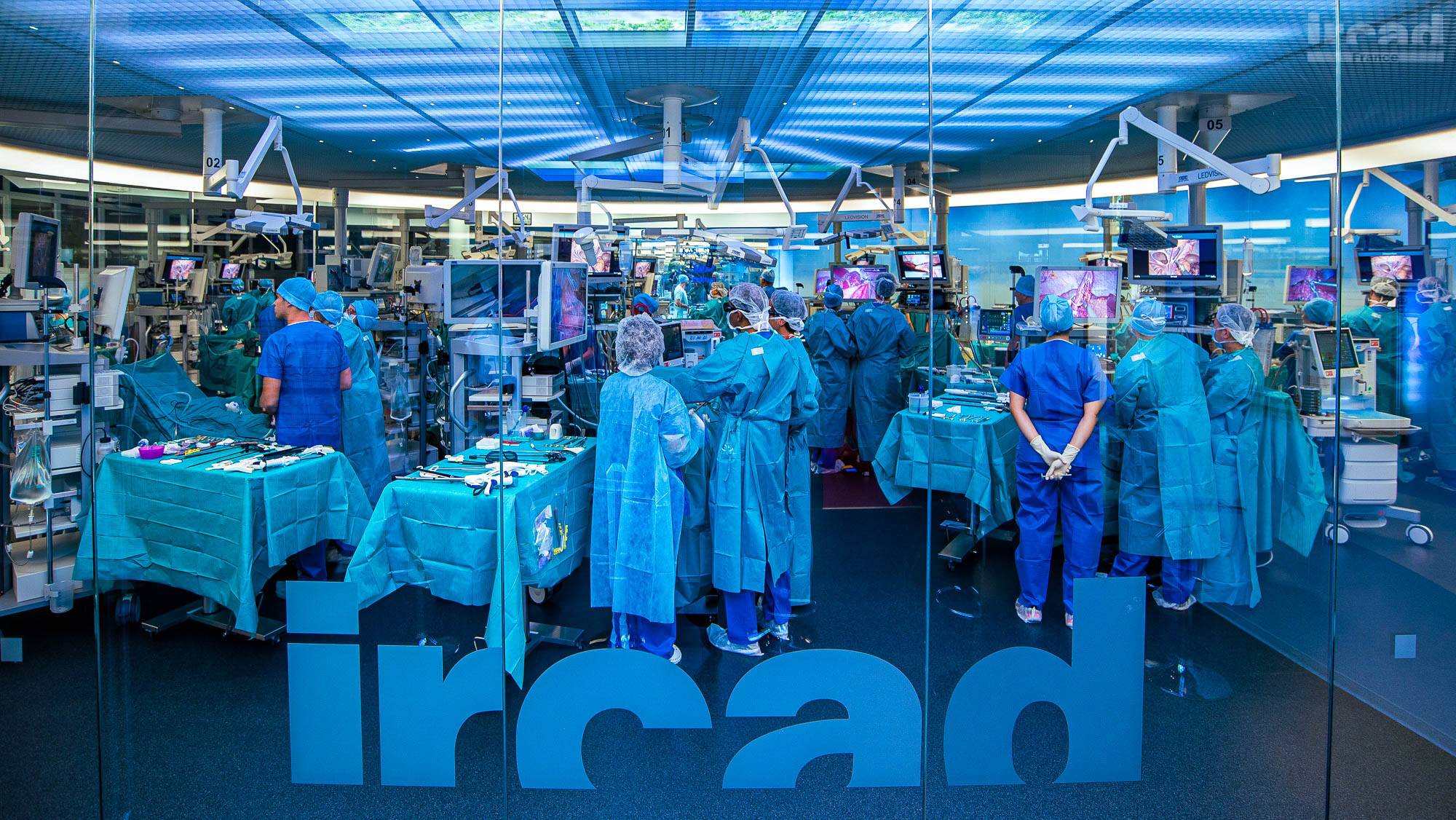 Experimental lab platform
Our experimental labs are mainly dedicated to research and training sessions in minimally invasive surgery with cutting-edge equipment in laparoscopy and robotics.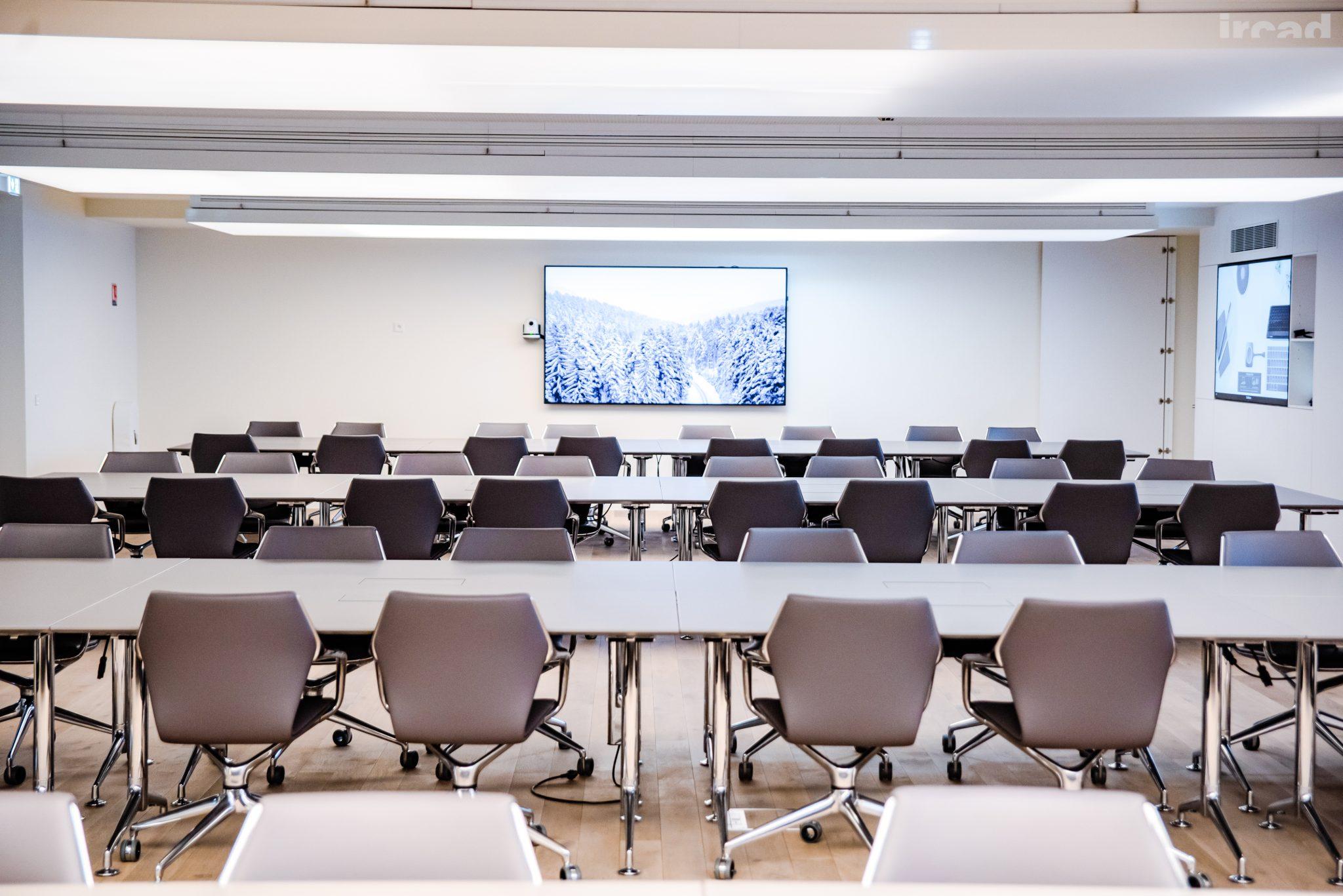 IRCAD also has several conference rooms equipped with the latest audiovisual technologies and HD video conferencing systems. It is the perfect place to organize your meeting.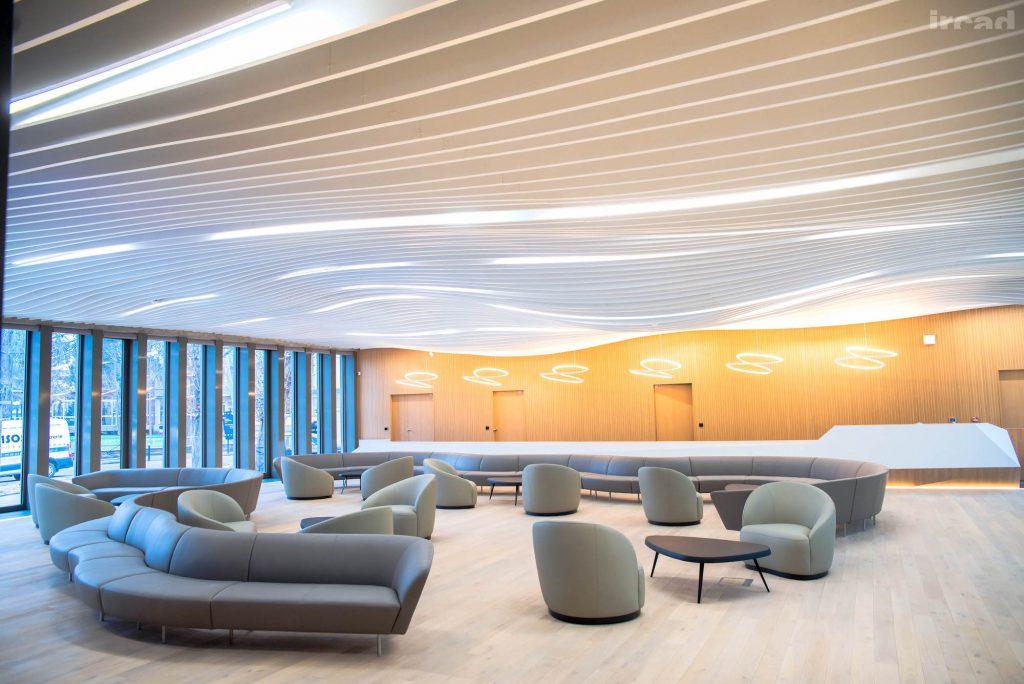 Cafeteria & reception halls
These area floors will match perfectly with all kinds of events should you want to organize a banquet, a cocktail reception or a more official lunch or dinner.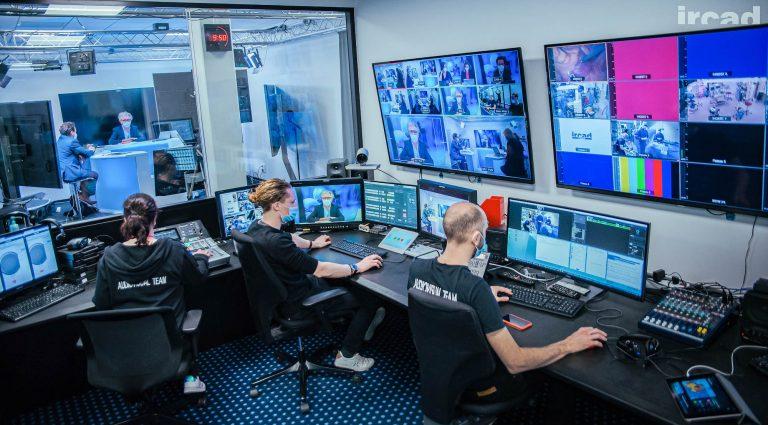 With a highly qualified and experienced team of audiovisual technicians working full time at the Institute, IRCAD benefits from a unique technical expertise for any type of events.
What's new at the Institute? 

Here are all the news related to IRCAD, Professor Jacques Marescaux, WebSurg, and our partners. You can also follow us on social networks to learn more. 
Since its creation in 1994, the IRCAD has gained world-renowned fame as a leading research and education Institute. Its international success has led to the construction of several institutes across the world.