IRCAD is certified as a comprehensive Accredited Education Institute (AEI) by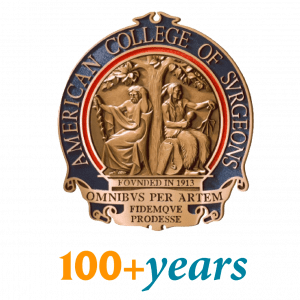 MedTech Europe is the European trade association representing the medical technology industries, from diagnosis to cure.
The Conference Vetting System (CVS)
CVS is a centralised decision-making system that encourages transparency and consistency in medical education events. it is an independently managed system which reviews the compliance of third-party educational events with MedTech Europe Code of Ethical Business Practice and Mecomed Code of Business Practice to determine the appropriateness for companies which are members of MedTech Europe and Mecomed to provide financial support to medical education events.
 Third Party Procedure Training (TPPT)
Practice to determine the appropriateness for companies which are members of MedTech Europe and Mecomed to provide financial support to medical education events.
European CME accreditations
Applications have been made to the UEMS EACCME® for the CME accreditation of IRCAD events.
The European Accreditation Council for Continuing Medical Education (EACCME) is an Institution of the European Union of Medical Specialists.
You will find below IRCAD courses which have already been accredited, with their respective number of credits:
EACCME Credits convertible into AMA PRA category 1 Credits™
A "certificate" is defined as a record of successful completion of the CME activity. For information on applicability and acceptance of continuing education credit for this activity, please consult your professional licensing boards.
EACCME approved credits for e-learning activities are recognized by the American Medical Association (AMA) for conversion to AMA PRA Category 1 Credits™. Physicians may apply for the conversion by submitting an online application here, attaching an EACCME credit certificate, and paying the processing fee.
If you have questions, please contact CPPD at pra@ama-assn.org
The accreditation is in compliance with EBU/UEMS regulations – 1 credit per hour, with a maximum of 6 credits per day and a maximum of 18 credits for the whole event.
The IRCAD interventional GI endoscopy advanced course for surgeons in flexible endoscopy is endorsed by
The IRCAD is a World Endoscopy Organization (WEO) recognized Training Center.
The IRCAD pediatric courses are endorsed by
The IRCAD advanced course on Robotic-assisted Thoracic Surgery is endorsed by
The IRCAD Urologic surgery courses are accredited for the EU-ACME program by
The IRCAD Gynecologic oncology surgery courses are endorsed by
The IRCAD course "Respiration in anesthesia and in intensive care: from airway management to cellular respiration" is endorsed by
Declaration of conflicts of interest and resolution of conflicts of interest
The IRCAD training center has industrial and research partners (e.g., Karl Storz, Medtronic, Intuitive Surgical, and many other partners according to the specialties), and for specific courses, some IRCAD Course Directors may have potential conflicts of interest to declare (in receiving proctorship fees, receipt of grants/research supports, receipt of honoraria or consultation fees, participation in a company sponsored speaker's bureau, stock shareholder, other type(s) of support to a specific commercial company to be specified) and they always comply with declarations of conflicts of interest.
However, the IRCAD industrial partners are never committed to the elaboration and running organization of the programs or in the choice of experts. There is neither publicity nor promotion in the form of pull-up stands or flyers during these courses.
IRCAD has received financial support in the form of an unrestricted financial support. IRCAD course funding occurs via an unrestricted support from IRCAD sponsors (medical device companies). Funding is provided free of any attempt to influence the program, individual sessions, subjects for discussion, content and choice of faculty members.
Course Director Healthcare professionals always declare that they are fully committed to maintaining professional autonomy and independence in relation with the medical device Industry.
The content of IRCAD courses is aimed to promote education among its learners, and IRCAD Course Directors always declare that this LEE is fair, balanced, and free of commercial bias.
Emphasis is placed on current knowledge, best practices and quality improvement IRCAD Course Directors are fully committed to ensuring that innovative learning methods are applied and that decisions are made free of the control of commercial interest. IRCAD course topics and learning objectives are always determined by planning committee members who have no conflict of interest to report and guarantee the impartiality of the course program, and, where appropriate, include subject areas which reflect current practice. Activities are linked to analyses of learner gaps and other needs. Learning objectives are clearly stated at the beginning. Evaluation mechanisms include questions, which serve to enquire whether learners perceived commercial bias in the materials received from the IRCAD Faculty teaching experts. A summary of evaluation forms or feedback report is gathered at the conclusion of each accredited program.
A comprehensive needs assessment has always been conducted. IRCAD Course Directors and IRCAD Faculty planners have used multiple means of needs assessment to determine the perceived, misperceived and unperceived needs of their learners (e.g., surveys, expert opinions, evaluation results/reports from other educational activities, informal discussions and interviews, focus groups, consensus conferences, epidemiological data, new advances in clinical treatments, thematic analysis of peer-reviewed journals).
As a general guiding principle, IRCAD Continuing Education (CE) programs are free of commercial influence, based on best scientific evidence and focused on improving the knowledge, skills, attitudes and behavior of learners.
IRCAD as a CE provider ensures that teachers deliver current, objective, and scientifically rigorous content.
IRCAD scientific program planning committee members oversee the needs assessment, program development, compliance with disclosure rules, and the oversight of the activity in general.
IRCAD CE providers commit themselves to resist any influence or interference that could undermine their professional integrity.
IRCAD course directors always declare that all marked COIs will not interfere with any scientific activity during the courses.
IRCAD use of industry partner equipment or devices during hands-on learning sessions does not represent an endorsement of these products. Participants are informed that a variety of similar products are available for their use outside of the course.