News & press
IRCAD continues to expand with new projects every year, such as the building of IRCAD 3, a new buidling dedicated to robotics, and the creation of new mirror institutes around the world. Visit this page to keep up with the latest news about the Institute and its upcoming projects. You can also download IRCAD general communication tools.
Contact us
If you are a journalist and would like more information about IRCAD, contact us, we would be happy to talk about this with you.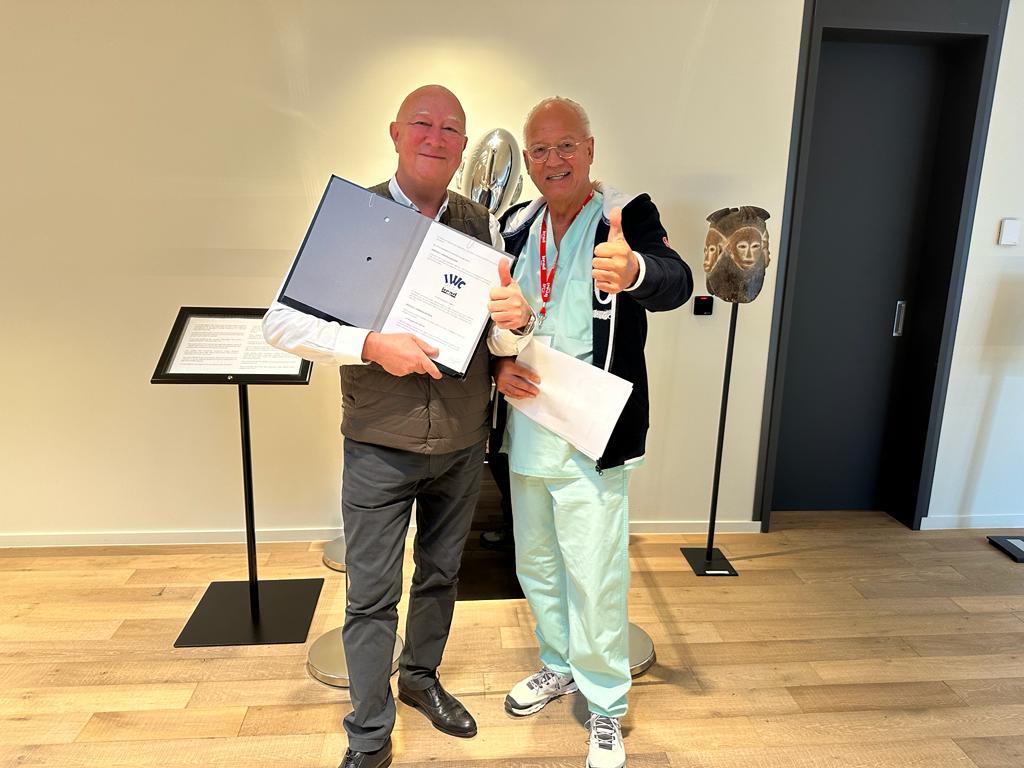 Check out this exclusive photo from the official signing for the creation of the "IRCAD-IWC" by Professor Christophe Mathoulin and Professor Jacques Marescaux. This collaboration
Read more »
Archive going back to 2019. Contact us if you are interested in older articles.
Download our official communication tools.
Please feel free to contact us if you need other documents.
Corporate brochure (French only)
Press review 2021 (French only)
IRCAD flyer (English only)
WebSurg flyer (English only)