Laser microlaryngeal surgery
Full immersion in ENT surgery
The IRCAD ENT team has prepared brand-new programs to cover the most advanced techniques in ENT surgery : this one is specialized in laser microlaryngeal surgery.
Our full immersion workshops have been structured to provide didactic lectures and surgical videos, and 2 half-days of hands-on practice on anatomical specimens.
Laser microlaryngeal surgery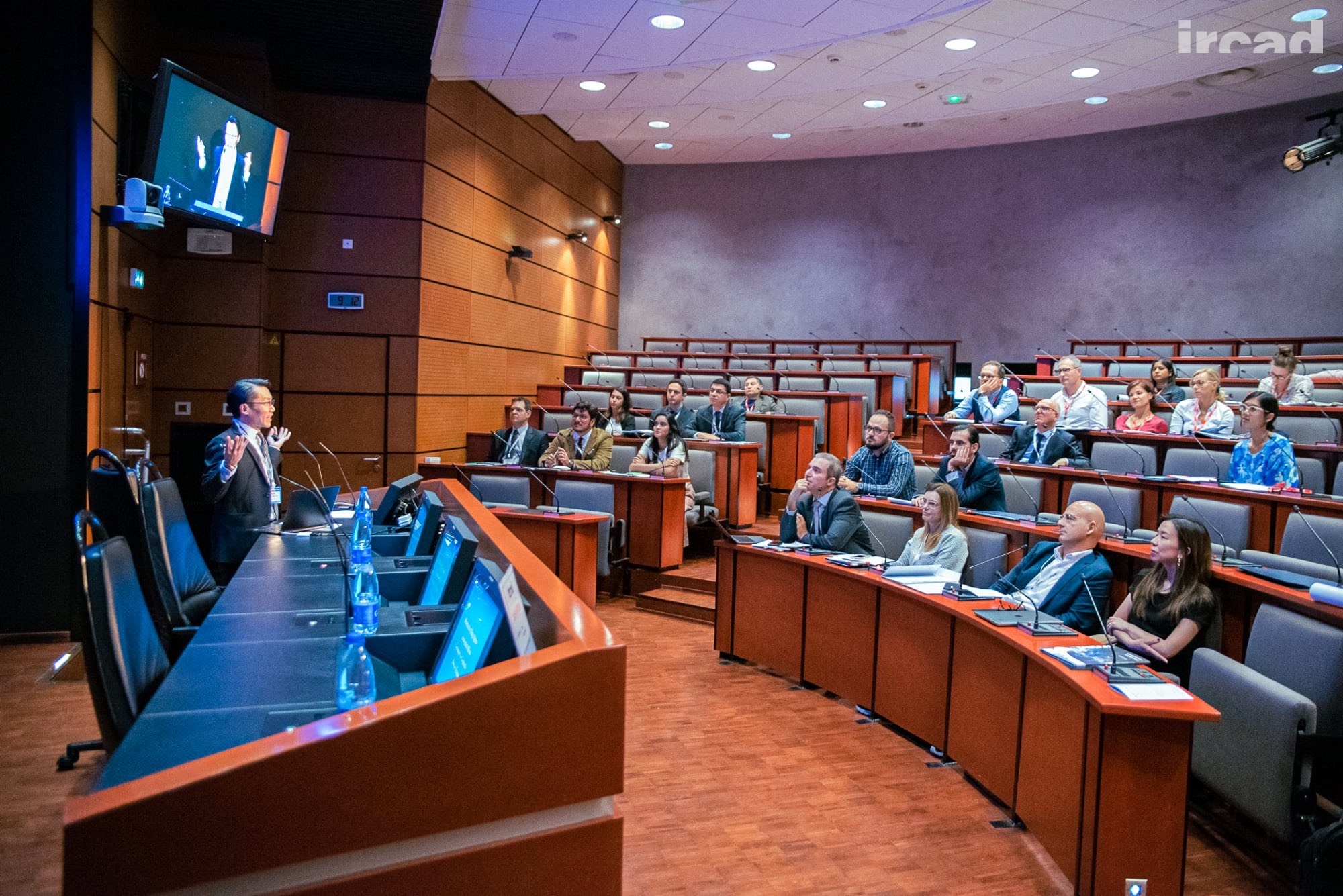 No more courses for this period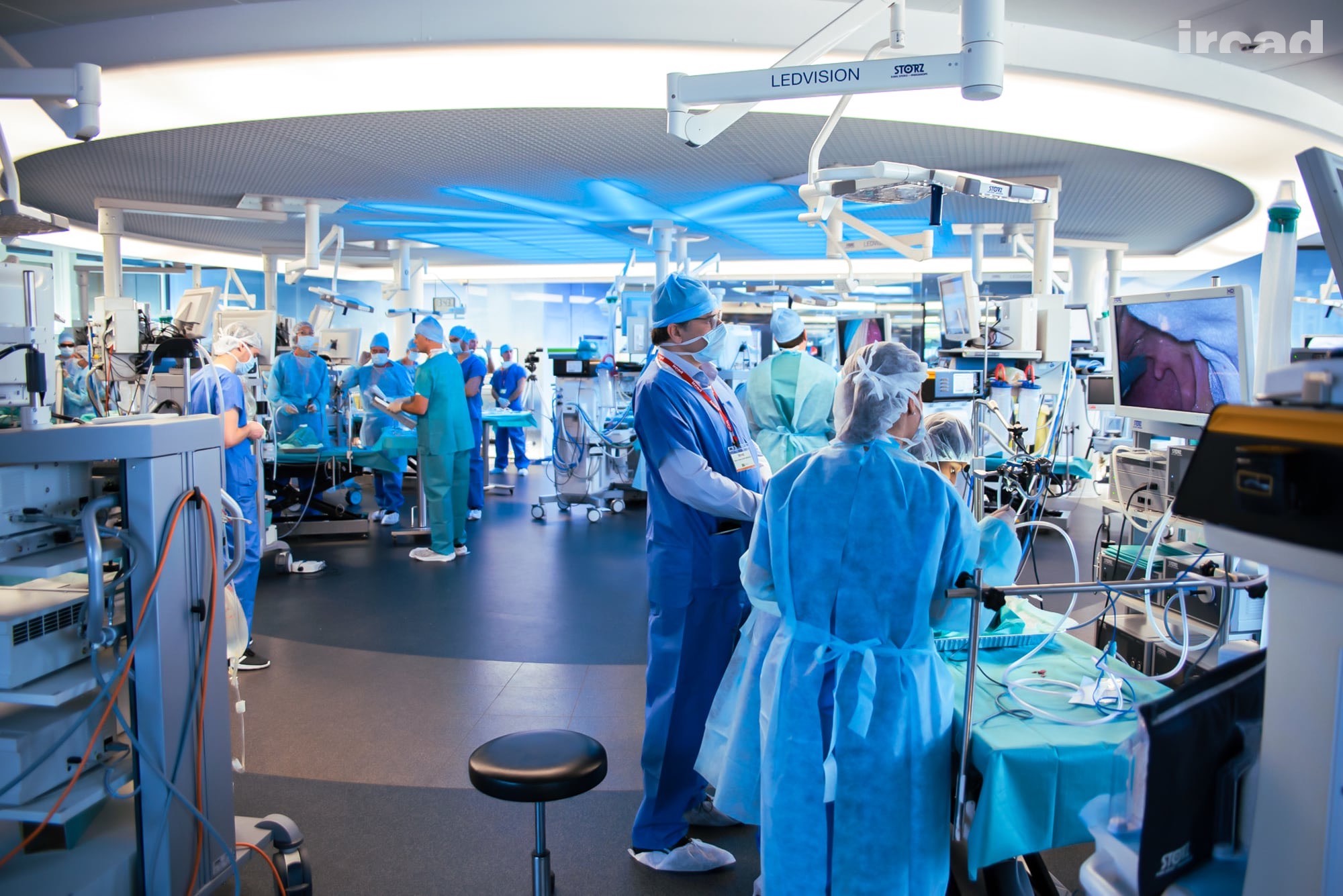 No more courses for this period
To provide the basic knowledge required for safe use of laparoscopic surgery to describe all the basic principles (instruments, materials, anesthesia equipments) and present the most used basic laparoscopic techniques to provide hands-on training sessions to learn or improve performance of basic technical tasks in laparoscopic surgery such as intracorporeal suturing and knot-tying techniques, two-hands coordination for dissection or safe use of energy in laparoscopy to describe results and potential complications of laparoscopic procedures
Surgeons / minimum level required
Interactive theoretical and video sessions between faculty and course participants
Live and pre-recorded operative demonstrations
Objective assessment of skills and hands-on training on ex-vivo and in-vivo tissues
Live the IRCAD experience to the fullest
The courses are organized in such a way that participants are fully immersed in the heart of the Institute, from start to finish.
One day at IRCAD
Your course by day, the comfort and luxury in Les Haras Hotel **** by night
A place with a unique design, inspired by history and the universe of horses… Les Haras Hotel**** honors leather and wood to take its guests on a journey through time.
The Haras Brasserie offers a modern and friendly cuisine. The great classics of French cuisine are celebrated there, alongside signature dishes from Alsace or inspirations from the world over.
Laser microlaryngeal surgery related courses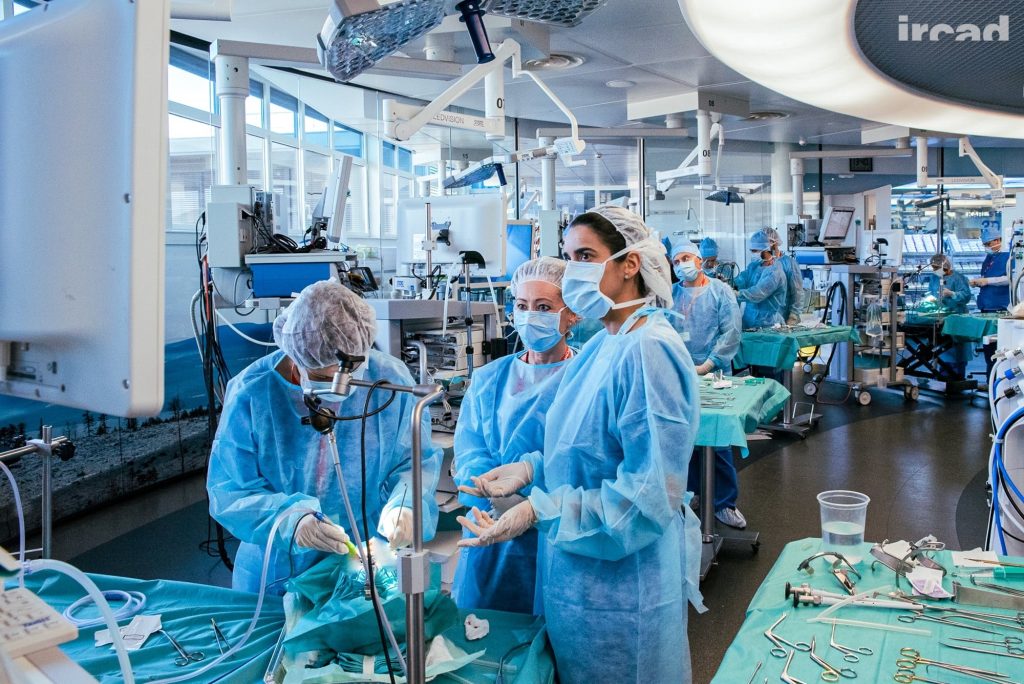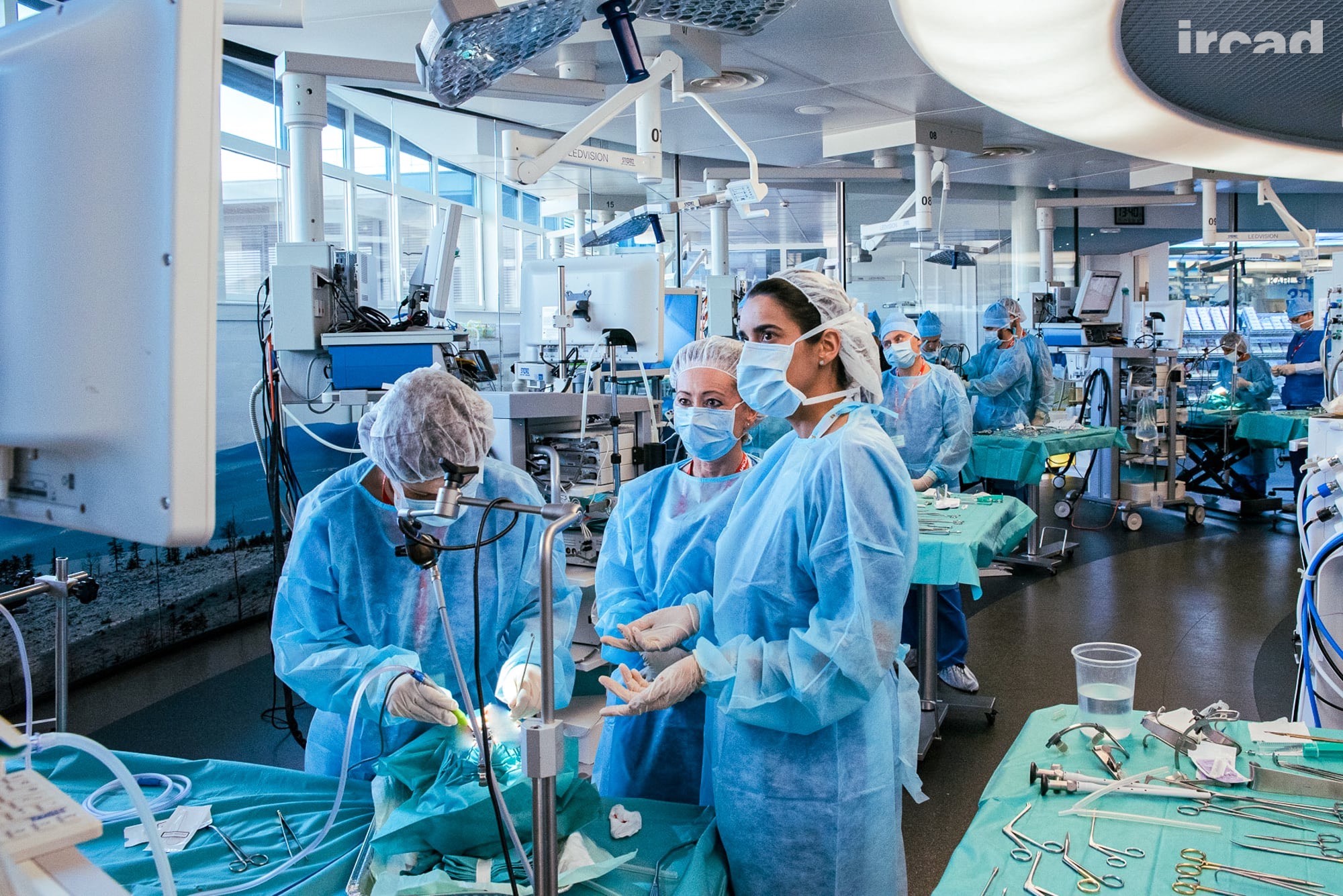 ENT Surgery course – Vocal fold medialization techniques